Energetic Start for Women's Institute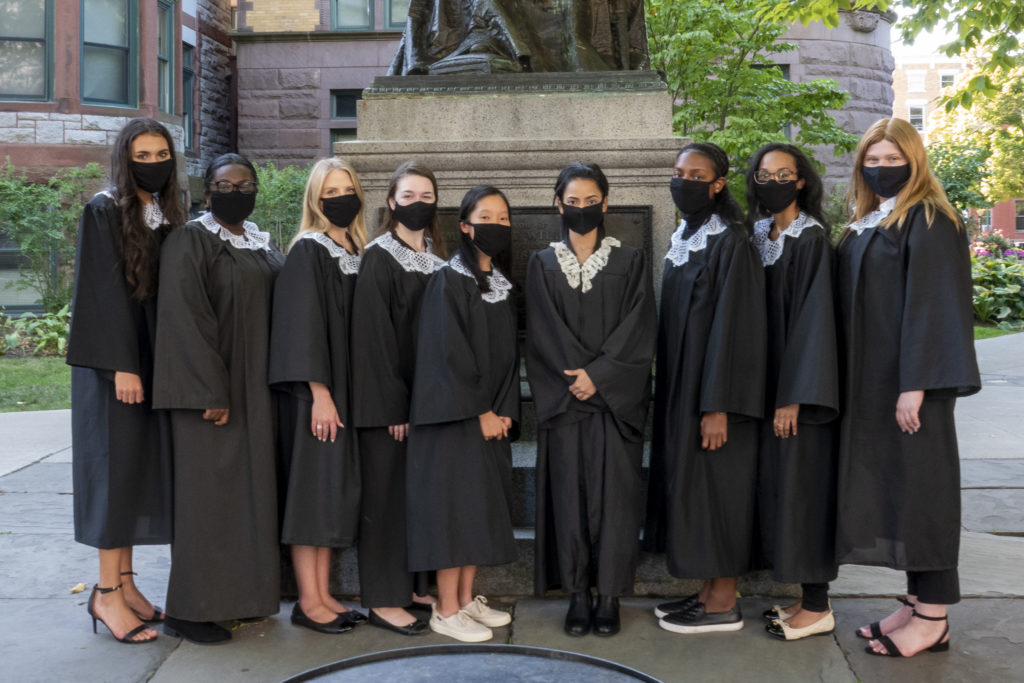 The Women's Institute at Russell Sage College offered a packed schedule of virtual programs during its inaugural year.
Among the highlights was "Deeds Not Words: Women's Political Past, Present and Future," a five-part symposium during the election season that celebrated the centennial of the 19th Amendment and called attention to obstacles to voting that persist. More than 700 people participated in the series, which featured high-profile speakers, including Senator Kirsten Gillibrand, Albany Mayor Kathy Sheehan, leading African-American historian Martha S. Jones and Nancy Abudu of the Southern Poverty Law Center.
Visit Sage.edu/institute and select "Explore Past Programs" to view recordings of "Deeds Not Words" events.
The institute also hosted several faculty and alumni-led discussions on subjects ranging from popular culture to career growth in spring and summer, and partnered with the Russell Sage College Alumnae Association, which sponsored live online performances of Gloria: A Life, about Gloria Steinem, in the fall.
The institute engaged more than 1,000 people in the fall alone, said Executive Director Shelly Calabrese.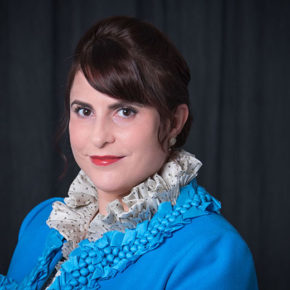 Calabrese said that the institute's early programming — especially "Deeds Not Words" — is an example of the focus on social justice feminism that she envisions as a hallmark of The Women's Institute.
"Our emphasis on social justice feminism distinguishes The Women's Institute at Russell Sage College from other women's institutes, emphasizes practice over theory and recognizes that gender equity is linked to racial and economic equity, to equity of all kinds," she said.
Calabrese and the institute's academic director Michelle Napierski-Prancl, Ph.D., have assembled a team of student-ambassadors and an advisory committee of alumnae and local leaders to ensure programming continues to respond to diverse concerns among feminists on and off campus.
The advisory board helped shape the institute's focus on social justice and anti-racism, said Calabrese, and the student-ambassadors promoted voter registration in conjunction with "Deeds Not Words" events. The ambassadors also contribute to the institute's social media and will be encouraged to propose future events.
In 2021, The Women's Institute will launch an associate scholar program. The program will award a generous stipend to one or two associate scholars per year. The scholars will be influential figures whose accomplishments evidence a commitment to the advancement of women and social equity.
"I am proud that the Women's Institute has already earned a reputation for thought-provoking and relevant programming," said Calabrese, "and I look forward to future collaborations across the community on public-facing events as well as initiatives that tie into the Russell Sage College curriculum."
Follow the Women's Institute at Russell Sage College on Facebook and @womensinstituteatrsc on Instagram for information on 2021 events, including a conversation with Irin Carmon and Shana Knizhnik, authors of Notorious RBG: The Life and Times of Ruth Bader Ginsburg, and a program on the COVID-19 pandemic and social equity.