Sage Welcomes New Director of Diversity, Equity and Inclusion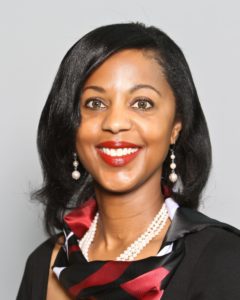 Russell Sage College has named Barbara Cockfield as director of Diversity, Equity and Inclusion. Cockfield will lead the college's efforts to promote equity and social justice on both campuses, and she will chair Sage's Diversity and Inclusion Working Group.
Cockfield joins Sage from SUNY Adirondack, where she was director of Student Engagement and Diversity. She previously served as program manager for Equity, Diversity and Special Programs at Hillsborough Community College, a multicampus institution serving 44,000 students in the Tampa area.
"Barbara Cockfield brings to us an outstanding record of creativity and achievements in advancing positive cultural change. She comes to Sage at a time that is especially ripe for progress and building community," said President Christopher Ames.
"I am very excited to join the Russell Sage College family and to continue to advance its legacy and commitment to equity, diversity and inclusion within the mission, curriculum and experiential learning of the institution," said Cockfield. "I'm extremely thankful and look forward to the opportunity to impact and change lives on a daily basis at such a critical time in both the college's and our country's history."