Professor Honored with APA's Sweetgrass Award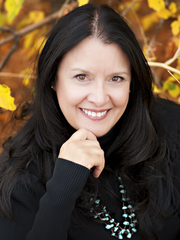 The American Psychological Association's Society for the Psychology of Women has named Gayle Skawen:nio Morse, Ph.D., as the 2020 recipient of the society's Sweetgrass Award. The Sweetgrass Award honors a psychology professional who advances indigenous values through outstanding professionalism and service.
Morse's work in education, research and clinical practice highlights the connections between mental health, community health and environmental stewardship.
As a professor of Counseling and Community Psychology and director of the graduate Psychology programs, Morse emphasizes cultural competency and cultural humility in the professional skills classes she teaches and in her work with graduate students during their internships and thesis projects.
She frequently speaks and writes about ethics, social justice, women's issues, student learning and the neuropsychological effects of environmental toxins. Her recent scholarship includes an article about psychoanalytic and indigenous understandings of dreams in "Black, Indigenous, Women of Color Talk Back: Decentering Normative Psychoanalysis," a special edition of the journal Studies in Gender and Sexuality published in June 2020, and "A Detoxification Intervention for Gulf War Illness: A Pilot Randomized Controlled Trial," coauthored by Morse, in the International Journal of Environmental Research and Public Health in October 2019.
Morse is a New York state licensed psychologist with a private practice. She is an enrolled member of the Mohawk tribe and former president of the Society of Indian Psychologists, which represents indigenous psychologists in the United States and Canada.
Six Faculty Named Rubin Community Fellows
Several Russell Sage College faculty members will share their expertise with local projects addressing childhood obesity, maternal health, human services and the environment, with support from the Rubin Community Fellows Program.
The Rubin Community Fellows program funds cooperative projects between higher education faculty members and not-for-profit or government agencies in Rensselaer County. This year, all of the partnering faculty members are from Russell Sage College.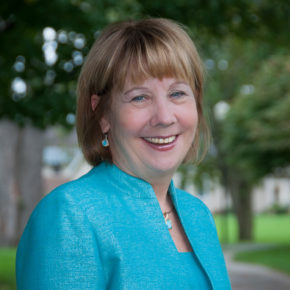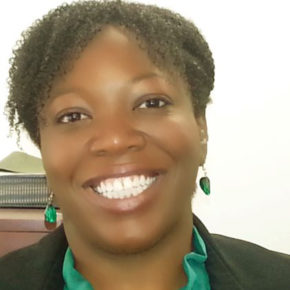 Kathleen A. Kelly Ph.D., dean of the School of Health Sciences, and Tawana Davis, director of student wellness, are working with the Arc of Rensselaer County to develop a training program to prepare direct-care staff to effectively communicate with medical professionals in the event of a crisis. 
Katrin Ramsey, DSc, assistant professor of physical therapy, and Wendy Gaughan, lecturer in occupational therapy, are collaborating with the Commission on Economic Opportunity to support prenatal, intrapartum and postpartum health and wellness. 
Emilly Obuya, Ph.D., professor of chemistry and biochemistry, is working with the City of Troy Environmental Responsibility Project to improve environmental stewardship and reduce waste-handling expenditures for the City of Troy, its residents and businesses. 
Neeti Pathare, Ph.D., adjunct professor of physical therapy, is working with the Troy YMCA to create a program to address childhood obesity. Children participating in the program will receive a free youth membership to the Troy Y for the duration of this program. 
More Faculty Publications, Presentations and Honors
Russell Sage College faculty members conduct research and write books and peer-reviewed articles for leading journals, participate in juried art exhibitions and hold leadership roles in professional organizations. Here are some recent highlights.
"To Leave or Stay: Faculty Mobility in the Middle East," cowritten by Associate Professor of Educational Leadership Daniel Alemu, Ph.D., appeared in the International Journal of Education Policy & Leadership in early 2020.  "A Path Analysis of Diagnosis of Organizational Levels of Functionality: Implications to Educational Organizations," co-written by Professor Alemu, appeared in the International Journal of Educational Management in 2019.         
Associate Professor of Educational Leadership Francesca Durand, Ph.D., presented "The Accreditation Proposal: Reflection and Improvement" at the Association for Advancing Quality in Educator Preparation conference in Atlanta in February 2020.
"'Today I Feel Strong:' African American Women Overcoming HIV-related Stigma," coauthored by Associate Professor of Psychology Tameka Gillum, Ph.D., was published in Psychology & Health in April 2020. "Non-consensual Porn as a Form of Intimate Partner Violence: Using the Power and Control Wheel to Understand Nonconsensual Porn Perpetration in Intimate Relationships," coauthored by Professor Gillum, appeared in Trauma, Violence, & Abuse in March. 
"The Impossibility of Client-Therapist 'Match': Implications and Future Directions for Multicultural Competency," coauthored by Professor of Psychology Donald Graves, Ph.D., appeared in the Journal of Mental Health Counseling in October 2019. Professor Graves presented "Students Understanding of Plagiarism" to the Society for the Teaching of Psychology's annual conference in Denver in October 2019. 
Professor of Chemistry and Biochemistry Thomas Keane, Ph.D., presented "Mechanism for the Coupled Photochemistry of Ammonia and Acetylene: Implications for Giant Planets, Comets and Interstellar Organic Synthesis" at the 236th meeting of the American Astronomical Society, Division of Laboratory Astrophysics virtual conference in April 2020. 
Dean of the School of Health Sciences and Associate Professor in Nursing Kathleen Kelly, Ph.D., MPH, MS, FNP, and Assistant Professor of Public Health Dayna Maniccia, DrPh, participated in a webinar, "Preventive & Protective Measures Businesses Can Take to Reduce the Spread of COVID-19," presented by Hill & Markes wholesale distributors, in April 2020.
Sherman David Spector Professor in the Humanities and Professor of History and Society Steven Leibo, Ph.D., published the 2019-2020 edition of his book East and Southeast Asia. He was reappointed as an associate in research at the Fairbank Center for Chinese Studies at Harvard University and continues to present on climate change for The Climate Reality Project. 
Associate Professor of Law and Society Janel Leone, Ph.D., coauthored "Power and Interpersonal Violence," a book chapter in Power in Close Relationships from Cambridge University Press.
"The Significance of Sexual Debut in Women's Lives" by Assistant Professor of Psychology Julie Verette Lindenbaum, Ph.D., and other experts in the fields of sexuality and close relationships, appeared in Current Sexual Health Reports in October 2019. 
Professor of Graphic Design Matthew McElligott's children's book Do Not Eat the Game, was published by Crown Books/Random House in May 2020.
"Religious Views: English Abbeys in Austen's Fiction" by Professor of English Tonya Moutry, Ph.D., appeared in Art and Artifact in Austen, published in March by the University of Maryland Press.
"Ethics and Community Psychology" by Lorraine Walker Distinguished Chair in Psychology Patricia O'Connor, Ph.D., Professor of Psychology Gayle Morse, Ph.D., and Associate Professor of Psychology Tameka Gillum, Ph.D., is forthcoming in The Cambridge Handbook of Community Psychology: Interdisciplinary and Contextual Perspectives from Cambridge University Press.                        
"North Country and Irish Famine Relief," by Professor of History Harvey Strum, Ph.D., appeared in the New York History Review in December 2019. "South and Irish Famine Relief" is forthcoming in Southern Studies. He was a panelist at a post-screening discussion of the Soviet War film "The Cranes are Flying," sponsored by the New Russia Cultural Center and held at the Opalka Gallery in February 2020.
Professor of Occupational Therapy Barbara Thompson, OTD, LCSW, OTR/L, was a panelist for "Covid19: Artful Grief," a webinar sponsored by the Association for Death Education and Counseling in April 2020. She became a faculty member with the Portland Institute of Grief, Loss and Transition in February. Her chapter titled "The Superpower of the Expressive Arts," co-authored with Rebekah Near '02 is forthcoming in the book Superhero Grief: The Transformative Power of Loss from Routledge.