Russell Sage College to Add Five Athletic Teams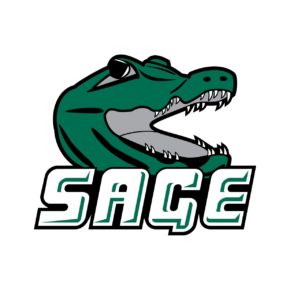 Russell Sage College is adding women's and men's indoor track and field, baseball, esports and women's golf to its athletics program. The new teams bring the number of Sage's varsity offerings to 21. 
"The addition of indoor track and field will allow Sage's running and field student-athletes to compete year-round in a competitive intercollegiate program," said Vice President for Student Life Trish Cellemme. Track and field was scheduled to begin competition in the Empire 8 conference in the 2020-2021 winter season; winter competition in Empire 8 is tentatively scheduled to begin March 1.
"Baseball, esports and women's golf will fit in well with our growing athletic department," said Director of Athletics Sandy Augstein-Collins. "These teams have the potential to increase enrollment at Russell Sage College by at least 63 student-athletes. Baseball is the third most popular sport offering for high school males behind basketball and track and field. Women's golf has seen a 10% increase in participation numbers in the last five years, and esports is increasing exponentially with more than 130 colleges offering esports programs and more than 2,500 student-athletes participating." 
Baseball, esports, and women's golf will begin play in the 2021-2022 academic year. Baseball will compete in the Empire 8 conference; esports will compete as a member of the National Association of Collegiate Esports; and women's golf will compete in the Northeast Women's Golf Conference.
"Russell Sage College has been successful in graduating genuine scholar-athletes who excel on and off the field and serve in leadership roles across our two campuses," said President Christopher Ames. "Growing our athletic programs goes hand in hand with growing the institution as a whole. And the addition of esports complements the importance of video game development to the Capital District's entrepreneurial economy." 
"We know that with the support of the Sage community, we will build strong programs and provide an excellent Division III student-athlete experience," said Augstein-Collins.
Follow all of Sage's teams at sagegators.com.