For Service-Minded Students, Community Work-Study is an Alternative to "Traditional" Work-Study
Since early spring semester 2020, Russell Sage College student Noora Ahmed '23 has held a work-study position at the Refugee Welcome Center (RWC) in Albany.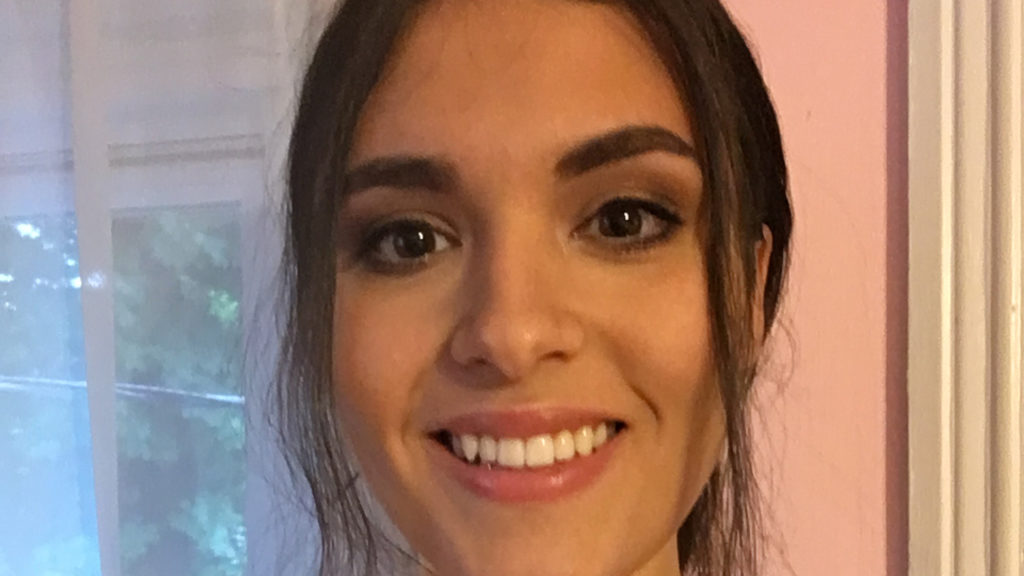 "I call what I do 'newcomer support'," says Noora.
She meets regularly with high school and college-aged individuals to offer English language practice and to serve as a resource for young adults adjusting to life in America. Some of the young adults she works with are applying to college or have just started college; one will enter the University at Albany in the fall.
"I give them information about what to expect in college, how to take notes, how to email a professor, so they feel prepared. They are worried about how they are going to fit in, will they understand what the professor is saying, are they going to make friends — everything that we felt when we started college, but amplified."
Noora sends her English-language learners articles from national newspapers and magazines before a meeting. During a session, they may reread articles together and discuss the content and new vocabulary words. "At Sage, my freshman year, we used the New York Times a lot. And I want to give them an idea of the expectation of the reading level in college."
Noora, a Psychology and Sociology double major, believes her work with diverse populations at the RWC will help her stand out on applications to Psychology graduate programs. But she is mostly focused on how personally rewarding her work-study experience is. She's loved learning about other cultures and has been inspired to learn more about issues that affect refugees and immigrants, even attending a recent Refugee Immigrant Community Forum in Troy.
"I went into Psych specifically to help people. I could work in an office, I could do tech support, or I could do one-on-one, hands-on work with the community. I thought that was a really cool opportunity. I hope to do this throughout the rest of my time at Sage."
More about Community Work-Study
Noora's position at the RWC is supported by the Federal Work-Study program, which pays a portion of eligible students' wages in work-study positions.
What is little known, however, is that the Federal Work-Study program funds opportunities beyond support roles in campus offices. Dozens of local human service and arts organizations — including the YWCA of the Greater Capital Region, Unity House of Troy and the Arts Center of the Capital Region — hire Sage's work-study eligible students.
"Community work-study positions in nonprofits allow students to contribute to a cause they care about while they build skills and get paid," said Assistant Professor and Director of Service Learning and Community Engagement Ali Schaeffing, Ph.D.
"Students rely on work-study positions to help meet college-related expenses. Community work-study gets those funds into students' pockets, while providing meaningful work experience, and serving our community." 
You can learn more about on- and off-campus work-study positions at https://www.sage.edu/student-life/career-planning/student-employment-work-study.