MBA Students Advise Motorcycle Company on New Direction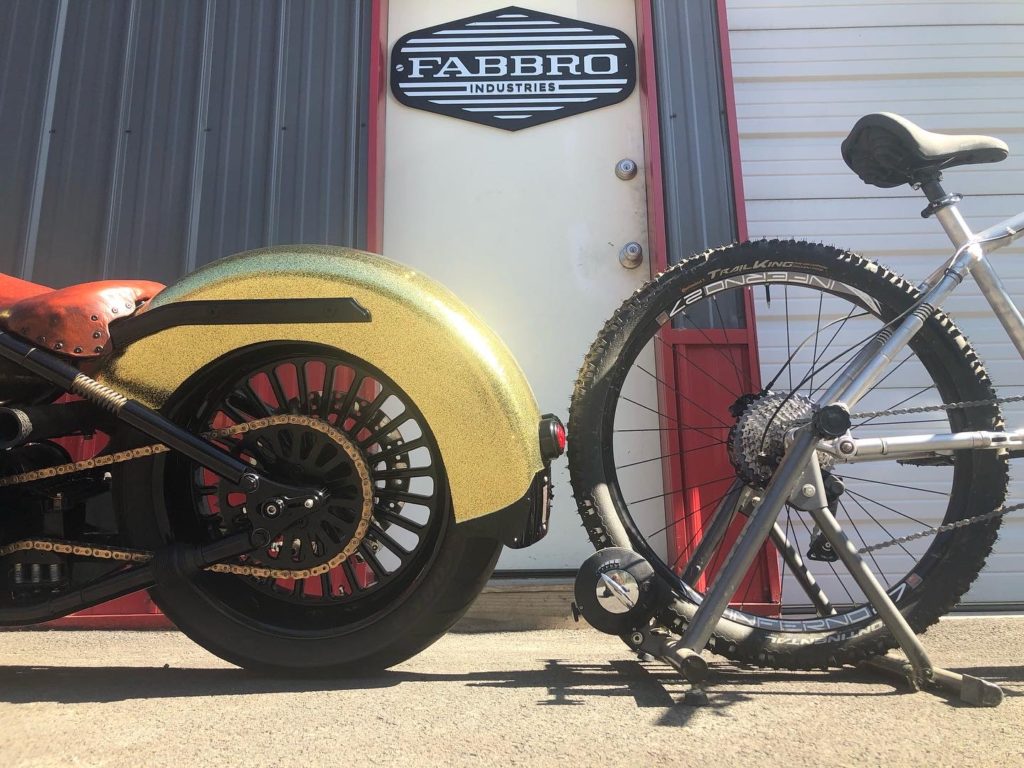 In April 2021, Fabbro Industries LLC, known for handmade, customized motorcycles, veered off the road it had been travelling for more than a decade.
The company revealed a new suspension system designed for comfort and style and announced the new system would be made available on bicycles first.
Behind the scenes, Fabbro had been preparing for this pivot for more than a year — and four MBA students from Sage's School of Management were among the advisors who helped Fabbro map its new route.
Sage's MBA students acted as consultants to Fabbro in fall 2020. Their consulting project was part of the capstone class for the MBA program, taught by Assistant Provost Kimberly Fredericks, Ph.D., and Entrepreneur-in-Residence Robert Manasier.
"Sage MBA students were tasked with learning about our company and our product, and determining whether our strategy of pivoting to bicycles and ebikes was the best move for our company and the right application for our tech," said Terence Musto, Fabbro founder and CEO. "Essentially was there a market for this product and could we make money by pursuing it?"
"We wanted to focus on specific needs, including market research and customer discovery," said Alexis Musto, chief marketing officer at Fabbro.
In response to Fabbro's needs, the Sage MBA team conducted an in-depth market analysis to identify companies for strategic partnerships, surveyed more than 1,200 cyclists from across the country and identified almost 70 cyclists willing to travel to Albany to test the bike frame.
"And best of all — they confirmed that moving to bicycles was in fact a good move, both for the market and for our potential revenue stream," said Terence Musto.
The collaboration was amazing, said Johnathan Flagg, one of the students on the project.
"We had to figure it out," he continued, describing how it is customary for MBA faculty to limit their guidance during capstone experiences, and how COVID-19 restrictions also affected the team's recommendations to Fabbro.
"But the key is at the end, when you realize it was supposed to be that hard. Because look at all the things you've learned. Nothing that's rewarding comes without hard work."
"It was an absolute pleasure to be a part of the capstone program and I hope to work with them again in the future," said Terence Musto. "Hopefully on a different product — after this one is licensed."
Learn more about Fabbro Industries.