Renaissance Diversity Fund Supports Diversity and Inclusion Initiatives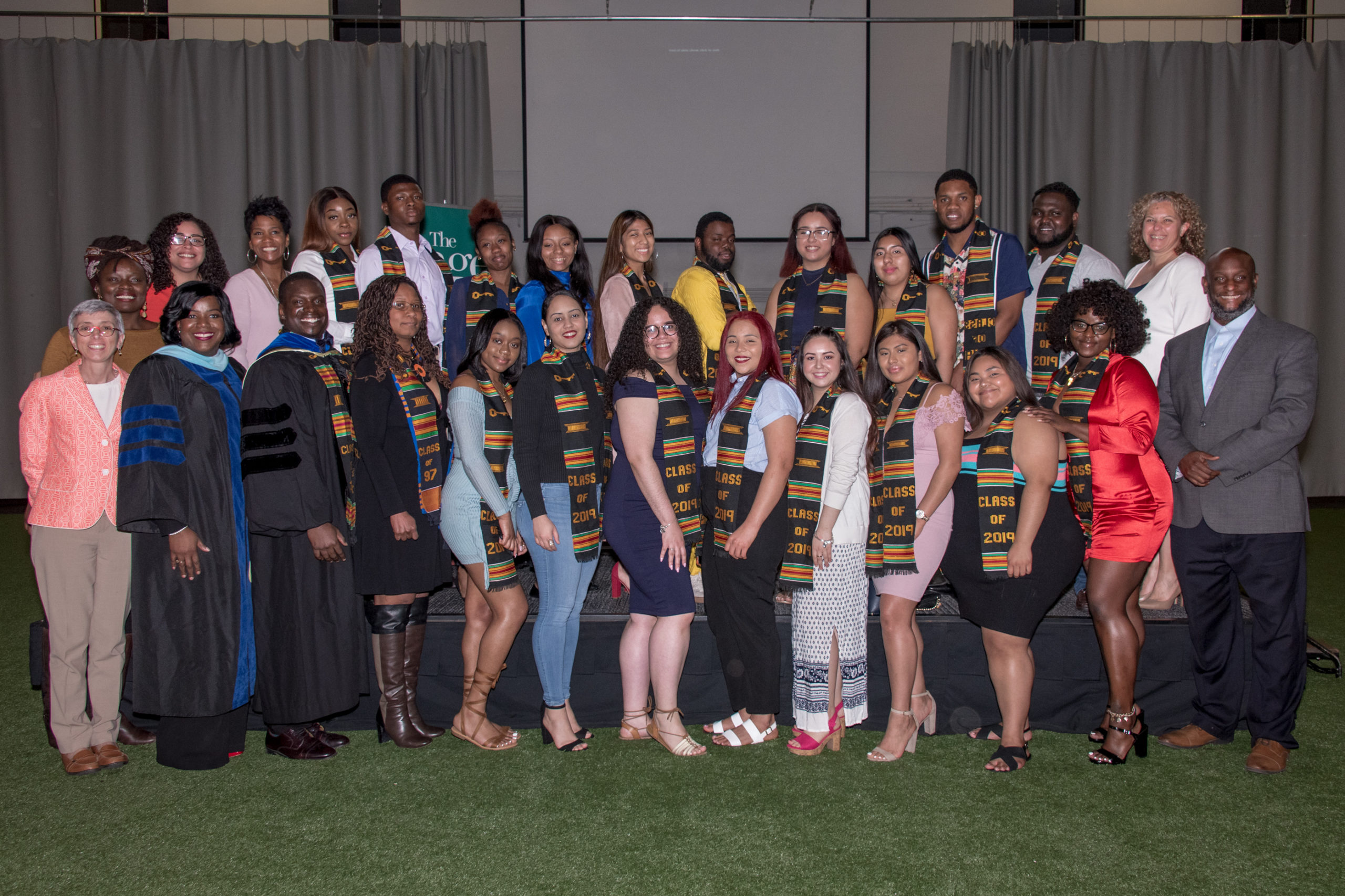 The Renaissance Corporation of Albany has created the Renaissance Diversity Fund to support diversity and inclusion initiatives at Russell Sage College.
A commencement week program recognizing students of color and a Black History Month trip to Washington, D.C. are two of the initiatives the fund is supporting.
The Sankofa recognition ceremony celebrates the accomplishments of graduating students of color. At the ceremony, members of the graduating class receive an African Kente stole — a symbol of excellence deeply rooted in the African Diaspora — to wear at commencement.
The Black History Month trip to Washington, D.C., is an opportunity for Sage students to visit national landmarks honoring Black Americans. The 2020 trip included the National Museum of African American History and Culture and the Martin Luther King, Jr. Memorial. Trip leaders said there are plans to add the United States Holocaust Memorial Museum and the African American Civil War Museum to future trips.
Sage recently hired Barbara Cockfield as director of Diversity, Equity and Inclusion, who will continue to implement curricular and co-curricular initiatives that advance diversity, equity and inclusion.
The Sankofa ceremony and Black History Month trip are anticipated to become annual traditions. The Sankofa ceremony was held in 2019, but all commencement activities were postponed in 2020 due to the coronavirus pandemic. Twenty-eight students participated in the Black History Month trip to D.C. in February 2020, before coronavirus-related restrictions were in effect.