New Clinical Doctorate in Occupational Therapy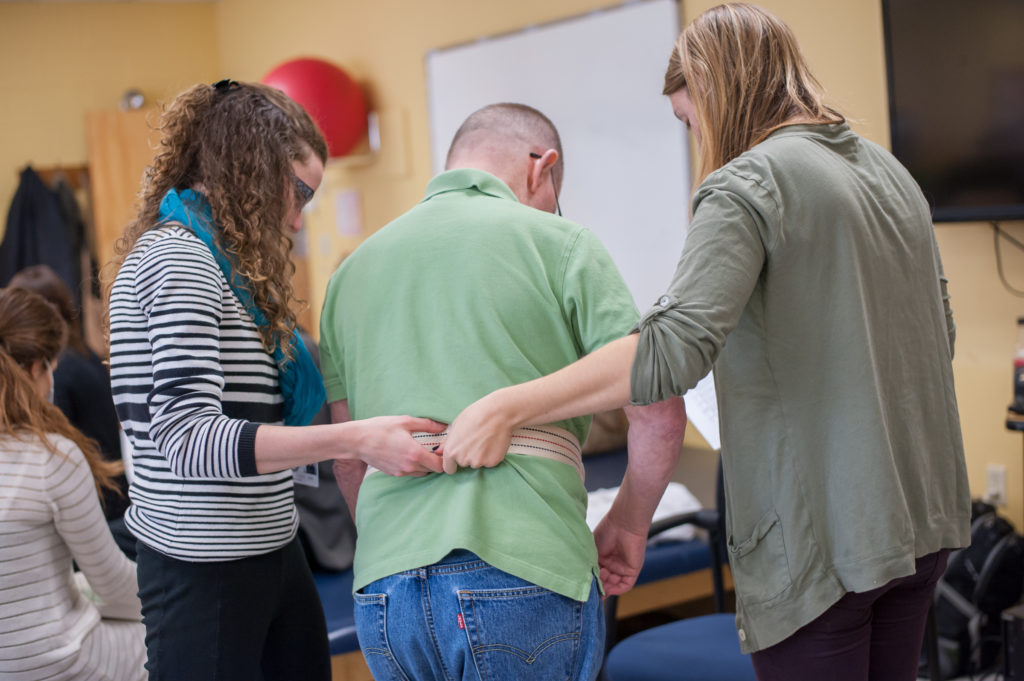 Russell Sage College has received approval from the New York State Education Department to award a clinical doctorate in Occupational Therapy (OTD). The new program has also been granted Candidacy Status by the Accreditation Council for Occupational Therapy Education. Candidacy Status is the first step in the accreditation process. 
A doctorate is the highest level of academic preparation for entry-level occupational therapists, and ideal for individuals who would like to pursue leadership roles in health care practices, policy organizations or higher education as well as work with patients. 
The doctorate includes the academic, clinical and research courses and fieldwork experiences that are part of Sage's accredited Occupational Therapy master's degree curriculum, as well as additional courses in leadership and a doctoral-level capstone project. Sage's existing master's and new doctoral program in Occupational Therapy both prepare graduates for the certification exam administered by the National Board for Certification in Occupational Therapy, which leads to national certification and eligibility for state licensure.
Sage is accepting applications for OTD candidates with a bachelor's degree to begin coursework in summer 2021. The program is designed to allow full-time graduate students to earn their doctorate in three years, including summers. 
Sage also offers opportunities for undergraduate students to earn both a bachelor's degree and an OTD on a six-year accelerated schedule, or a seven-year traditional schedule.  
Sage's new doctorate enhances an already thriving occupational therapy curriculum, says Debra Collette, OTD, OTR/L, associate professor and occupational therapy program director at Russell Sage College. "The Occupational Therapy program has a record of 100% passing rate of certification exams, and 100% job placement," she said. "We have great research opportunities, fabulous fieldwork experiences and a reputation for professionalism and giving back to the community."
The OTD is the fourth doctoral program to be offered at Sage. Sage also offers doctorates in Physical Therapy, Nursing Science and Educational Leadership.