The Rev Collaborates with International Publisher Founded by and for Student Creatives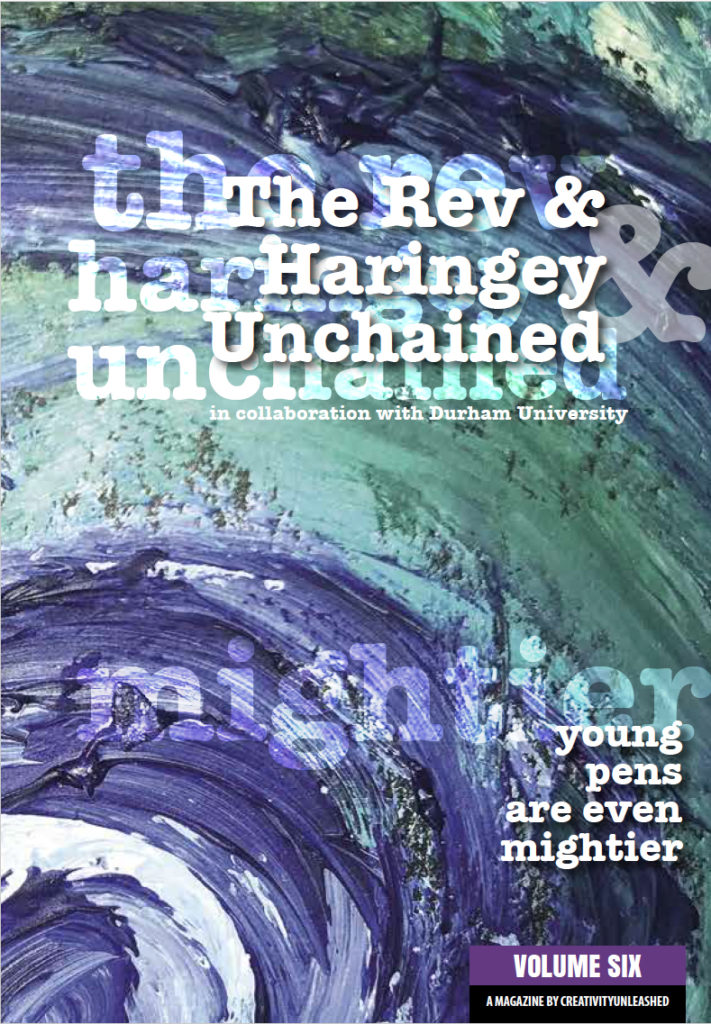 Russell Sage College's student-run literary journal The Rev (formerly The Russell Sage Review) is working with CreativityUnleashed to produce publications with Haringey Unchained, a magazine founded by students at Haringey Sixth Form College (H6) in London.
CreativityUnleashed, made up of H6 students and alumni, partners with secondary schools and universities to showcase creative talent among students and to advocate for arts in education.
The Rev/CreativityUnleashed partnership includes online creativity workshops — presented by students and arts professionals — for the H6 and Sage communities.
Spoken word poet Joseph Unadike, former Royal Opera House administrator Edward Mackay, film writer and director TJ Volgare and Russell Sage College alumna and artist Michelle Bowen all led workshops during the 2020 academic year.
Student editorial boards brainstorm and share resources as they solicit submissions from workshop participants and other Sage and H6 students, faculty and staff; develop creative concepts; curate content; and manage vendors for online and print editions of their publication.
"This project develops skill sets for students preparing for the world of work," said Angie Smith, an adjunct professor at Sage and faculty advisor to The Rev. "In addition to doing their own writing, students will experience leading workshops and contributing to a creative team to produce and promote the magazine itself." She said the programming complements Sage's literature and writing curriculums while offering a creative outlet for all majors.
Smith is a former H6 teacher who worked with students to launch the award-winning Haringey Unchained blog and magazine in 2014. She continues to advise CreativityUnleashed, the consulting effort that grew out of Haringey Unchained.
The Rev/CreativityUnleashed partnership is supported by the Russell Sage College libraries and Carol Ann Donahue Poetry Fund.